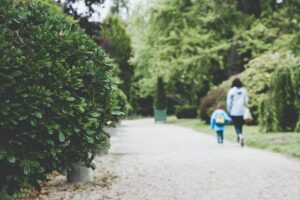 When buying gifts we often don't know the impact they can have on the environment.  Mother's Day is just right around the corner so it's the perfect time to think about a gift that's not only thoughtful, but great for the environment and the planet. 
If you have a loved one who is difficult to buy for it's very easy to get them gifts that they might not use. Lots of those gifts often sit in cupboards for years before they are thrown away which means that they are not only a waste of money, but also bad for the environment as they cause unnecessary waste. Realistically, many gifts bought on Mother's Day will unfortunately end up in a landfill.
Gifts, packaging from chocolates, flowers and cards also produce a lot of unnecessary plastic waste. Over 300 million tonnes of plastic is produced each year. Most plastic from gifts end up in landfills where it may take up to 500 years to decompose as well as having the potential to leak pollutants into the soil and water. 8 million tonnes of plastic ends up in our oceans every year which can cause severe injuries or even death to marine animals. Plastic waste can have a massive negative impact on our climate, food supply and health. 
Wrapping paper also has a massive environmental impact and it takes 6 mature trees to make a tonne of  wrapping paper. The UK sends 5 million tonnes of paper to a landfill every year. The more waste that we produce and send to landfill the more methane and carbon dioxide gets released into our air which helps contribute to the rising of the Earth's temperature. If the temperature continues to rise it will lead to more extreme weather and natural disasters such as droughts, floods and hurricanes. The impact is colossal and our environment is paying a heavy price.
This year, forget about buying unnecessary gifts. If you're looking for a Mother's Day gift that has minimum impact on Mother Earth, whilst still offering the ultimate wow factor, why not dedicate a tree with Tree Time? Whether you are buying a gift for your mother, grandmother, aunt, mother in law or the mother of your child, let them know how much you care by buying them a gift that will continue to grow and keep on giving to future generations. 
Donations start from as little as £20. With every donation received Tree Time will be able to plant more trees in Edinburgh in honour of your loved one. Each dedication will be provided with a certificate signed by The Right Honourable Lord Provost of Edinburgh to commemorate your dedication. If you really want to make the day extra special, you can also adopt a tree in Edinburgh. Each adopted tree comes with a beautiful, maintained and personalised plaque placed on the tree.
Whichever package you choose, you'll be making Mother's Day even more meaningful with a unique present that will grow for years to come. You will also be giving a gift to wildlife and nature which helps the environment in the long run and provides a lasting legacy for future generations. 
To find out more information click here to find out the many options available.
---
No Comments