DoubleTree by Hilton Edinburgh City Centre, first supporters of Tree Time Edinburgh
Published March 19, 2015 by Richard in Previous Work
DoubleTree by Hilton Edinburgh City Centre is the first Edinburgh company to sign up to Tree Time Edinburgh, by financing 150 trees, including two flagship trees to be planted in prominent landmark locations.
The hotel hosted the launch of Tree Time in their penthouse suite, overlooking the iconic Edinburgh Castle, attended by some 50 Edinburgh-based organisations and companies.

Charlie Cumming, ELGT Chief Executive, said: "Edinburgh's trees are estimated to be worth £348 million to the city's economy, and make up some of the capitals most famous streets, landmarks and gardens. Many of those trees were planted in Victorian times, so are now reaching the end of their natural lives. For example, 100,000 of Edinburgh's trees are deemed to be in a critical condition or dying.
"Tree Time Edinburgh aims to work with partners in order to raise funds to begin planting now, the estimated 6,500 trees per year required to compensate for those we lose. We want to plant large, prominent trees in local streets, parks and other areas, before the existing ones die.
"We're very grateful to DoubleTree by Hilton Edinburgh for not only hosting our launch, but also for becoming the first business to support the cause."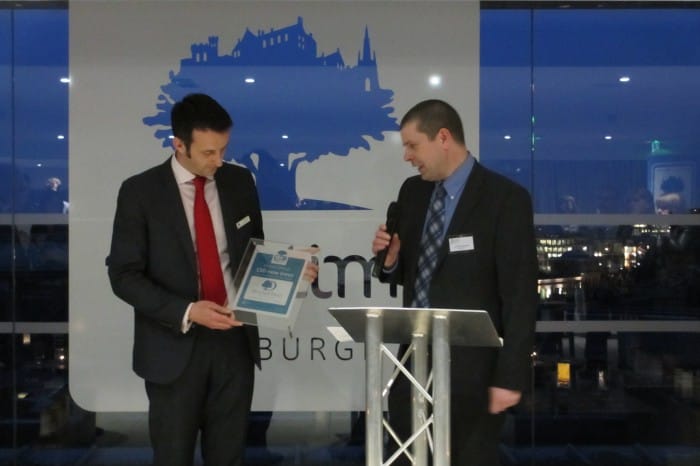 Ronald Little, General Manager of the DoubleTree by Hilton, Edinburgh City Centre said: "We are proud to support Tree Time Edinburgh and to be able to contribute more trees to be planted in Edinburgh.  "The city's trees are vital for the ongoing success of Edinburgh as a place to visit, work and live – and, in turn, to the success of the city's businesses. Many of the impressive trees we see now are thanks to people who planted them sometimes over a century ago – we want to help make sure that the cityscape, its parks and streets, are just as full of trees in years to come."
---
No Comments