We are delighted to be working in partnership with Eco-Bride to help plant more trees across the region.
Eco-Bride is a sustainable bridal studio that specializes in designer sample wedding dresses. The studio offers a unique opportunity for environmentally-conscious brides to find their dream dress while reducing waste. By focusing on designer sample gowns, Eco-Bride not only showcases exquisite designs but also promotes the reuse and repurposing of beautiful wedding dresses. With their sustainable approach, this studio helps brides make a stylish and eco-friendly choice for their special day, all within the charming setting of an old schoolhouse in Stoneyburn, West Lothian.
In collaboration with Tree Time, for each wedding dress purchased at Eco-Bride a donation will be made towards planting trees and maintaining green spaces in Edinburgh and the Lothians. This unique initiative allows you to make a positive impact on the environment while preparing for your special day, combining the joy of finding the perfect wedding dress with the fulfillment of contributing to local tree planting and nurturing the natural beauty of your community.
See here to go to their site.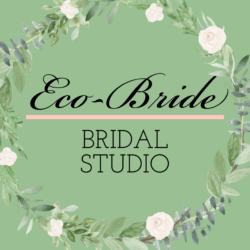 ---
No Comments