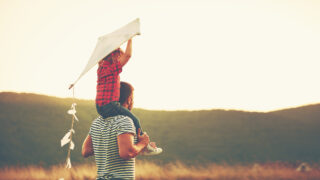 Father's Day is just around the corner. On Sunday 20th of June, give him a meaningful gift by dedicating a tree through Tree Time. 
This year, forget about buying unnecessary gifts. If you're looking for a Father's Day gift that has minimum impact on Earth, whilst still offering the ultimate wow factor, why not dedicate a tree with Tree Time? 
Whether you are buying a gift for your father, grandfather, uncle, new dad or father figure, let them know how much you care by buying them a gift that will continue to grow and keep on giving to future generations. 
Donations start from as little as £20. With every donation received Tree Time will be able to plant more trees in Edinburgh in honour of your loved one. Each dedication will be provided with a certificate signed by The Right Honourable Lord Provost of Edinburgh to commemorate your dedication. If you want to make the day extra special, you can also adopt a tree in Edinburgh. Each adopted tree comes with a beautiful, maintained and personalised plaque placed on the tree.
Whichever package you choose, you'll be making Father's Day even more meaningful with a unique present that will grow for years to come. You will also be giving a gift to wildlife and nature which helps the environment in the long run and provides a lasting legacy for future generations. 
To find out more information click here to find out the many options available.
---
No Comments